Pain Medicine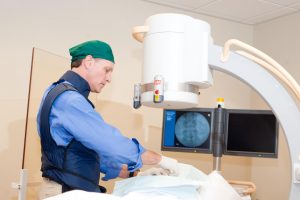 Chronic pain can occur anywhere in the body and can range from mild to severe, from occasional to constant. Getting to the source of your pain is the first step to becoming pain free and getting back to your daily activities. At Pain Specialists of Pawley's Island, we perform a thorough evaluation to get to the root of your pain, and determine the best course of treatment to help you reclaim your quality of life.
Our board certified physicians treat a variety of conditions including back pain, neck pain, joint pain, chronic pain, nerve pain, muscle pain and more!
Neck Pain
Back Pain and/or lower Back Pain
Joint Pain including Osteoarthritis of the Shoulder, Knee and/or Hip
Nerve (neuropathic) Pain
Sports Injury Pain
Work Injury Pain
Muscle Pain and/or Spasm
Shingles (Post-Herpetic Neuralgia)
Degenerative Disc Disease
Facet Joint Syndrome (Arthritis)
Cervicogenic Headaches
Radiculopathy (Cervical, Lumbar or Thoracic)
Herniated Discs
Lumbar Radiculopathy
Sciatica
Spinal Stenosis
Spondylolisthesis
Failed Back Surgery Syndrome
The causes of pain can be complex, and there are many different methods used to treat chronic pain. After a thorough evaluation with a Pain Specialists of Beaufort physician, the best pain treatment program for you will be determined.
Here are some of the common outpatient, interventional procedures our board certified physicians use to treat chronic pain:
Caudal Epidural Injection
Celiac Plexus Block
Cervical Steroid Injection
Discography
Lumbar Epidural Steroid
Facet Joint Injection
Fascia Iliaca Block
Hip Joint Injection
Ilioinguinal Injection
Interlaminar Epidural Injection
Knee Injection
Epidural Steroid Injection
Lumbar Sympathetic Block
Medial Branch Block
Radiofrequency Ablation (Rhizotomy)
Sacroiliac Joint Injection
Shoulder Joint Injections
Spinal Cord Stimulator Implant
Stellate Ganglion Block
Thoracic Epidural Injection
Transforaminal Selective Nerve Root Block Injection
Injection Safety:
Pain Specialists of Beaufort does not use compounding pharmacies for injectable medications associated with our interventional procedures. More specifically, we have not and do not use the compounded steroids associated with the recent US meningitis outbreak.
The safety of our patients is at the forefront of our practice and as such, Pain Specialists only works with FDA-regulated pharmaceutical suppliers. As part of our AAAHC Accreditation, Pain Specialists of Pawley's Island offers a higher standard of healthcare, performs all interventional procedures under strict, sterile techniques and rigorously complies with all FDA, CDC, state and federal medical safety guidelines.